IT'S VERY IMPORTANT THAT YOU LOOK AFTER AND CARE FOR YOUR NEW TATTOO.

HYGIENE


Each client deserves the right to have new equipment for their tattoo, so for every client and every tattoo we use : New sterile needles and tips, ink, cups, latex gloves, razor, and a disposable instrument to dispense vaseline. All of which are immediately discarded in a Biohazard-safe container after our work is finished. We disinfect our work surfaces, bed, chair, arm rest etc before and after each client.

AFTERCARE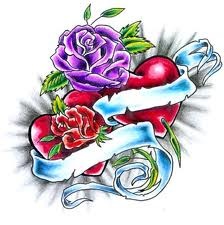 1. Remove dressing after 1-2 hours, and follow these instructions....2. Wash your new tattoo very carefully with mild soapy water and pat dry.....3. Apply Bepanthen cream or the tattoo aftercare cream (from your tattooist) 2-3 times a day.....4. Allow as much air to the tattoo as possible, keep the tattoo moisturised throughout the healing period. (this usually takes around 7-10 days)....5. Do not rub or scratch the tattoo under any circumstances!! If even a small amount of scabbing does occur, do not pick at the tattoo...6. Avoid sunbathing, swimming, saunas, soaking in bath for long periods, dirt, oil, grease, paint, industrial cleaners and raw meats.....

DO NOT TOUCH OR LET OTHERS TOUCH YOUR NEW TATTOO UNLESS THEIR HANDS ARE FRESHLY WASHED AND CLEAN. KEEP YOUR TATTOO CLEAN, AND DO NOT EXPOSE TO HOSTILE ENVIRONMENTS AND CHEMICALS. DO NOT LET UNQUALIFIED PEOPLE TELL YOU WHAT YOU SHOULD OR SHOULD NOT DO, IF YOU HAVE A QUESTION, REFER TO THE AFTERCARE INSTRUCTION SHEET THAT CAME WITH YOUR TATTOO, OR CONTACT YOUR TATTOO ARTIST.

WEBSITE DESIGNED AND CREATED BY LISA KING TEL: 07826930253 ©Kingers