'OLD SCHOOL' QUALITY GUARANTEED

Tattoos Built To Last

PLEASE NOTE: ALL TATTOOING BY APPOINTMENT ONLY, SORRY WE DO NOT DO WALK IN'S


Welcome to Kingers Tattoo Studio. We have been involved in the tattoo trade for 20 years, and we pride ourselves on clean, solid, professional tattooing. We run our shop on the old school values, and are also a member of the British Tattoo Artists Federation.


The studio is modern, clean and hygienic, and we have an extensive range of designs to suit all tastes. There are also many small designs that are especially interesting to the ladies.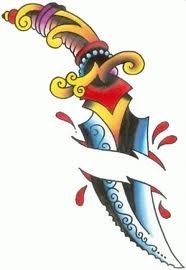 We offer a friendly relaxed atmosphere, and we use new needles, colours etc for each tattoo, and also follow strict hygiene procedures. We are of course, registered with the local Environmental Health Dept, and my certificate of registration is displayed for your piece of mind. Please note, the legal age limit for a tattoo is 18 years of age. We will not tattoo anyone under that age, under any circumstances. Please take your time to browse our site, and we hope to see you soon.

WEBSITE DESIGNED AND CREATED BY Lisa King TEL: 07826930253 ©Kingers